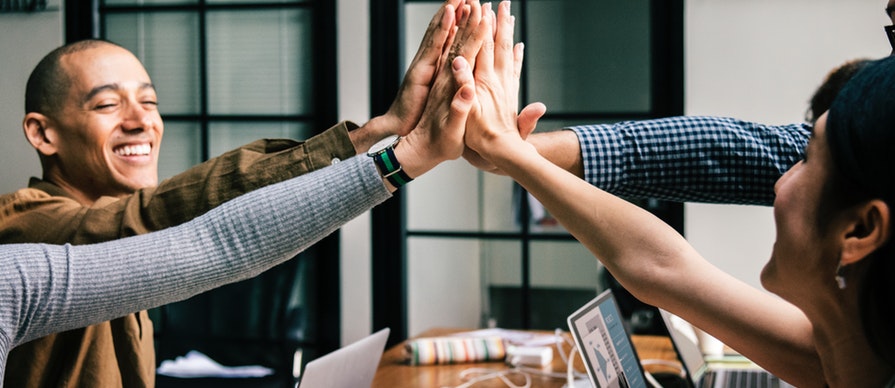 For an organization to run successfully and hold a good position in the market, the employees must work as a team with great coordination. Team management is one of the important factors in almost every industry, from business service to information technology a perfect team is needed to perform all the tasks timely and effectively. Thus, to make an organization a success, it is essential to reiterate the importance of teamwork.
Following are the few skills required for building a successful team at the workplace: –
The employees should be able to communicate well with each other to form a good team. Every member of the team should talk to each other and also actively participate in group discussions. The information should be conveyed as it is without any change whether if it's either via phone or email or in person. It should be made sure that the tone is always friendly but in limits of professionalism. Either verbal or nonverbal, both the means are essential to communicate amongst each other.
The other important part of communication is listening. Having the patience to listen well and respect the other team member is necessary for the effective exchange of ideas and knowledge. Questioning or asking for some clarification amongst each other and letting each one speak without interruption is a way of showing respect and understanding each other well.
All the team members should know how to settle disputes amongst themselves. It should be made sure that no one holds grudges over anything that happened during discussions or meetings and everyone stays happy with the final decision made at the end. Thus, conflict management is one of the important skills every teammate should know to avoid or resolve problems.
Every team member should acknowledge the fact that they have to work as a team, and they are bound to rely on each other for the completion of the work before the deadlines. This helps them to trust each other and also be reliable members. Also, this helps to build confidence but stay flexible to adjust as per others sometimes so that they can also depend on us and show equal flexibility.
All team members should respect each other's opinions or ideas. Even if they don't agree with what their teammate says, they should politely make that mate understand if something is wrong with the planning. Else, if the plan is good then it's also important to appreciate that member. With a positive attitude and supportive helpful nature, each of the team members could stay connected and productive with their work.
Thus, an employee must possess these skills to stay comfortable in a team and productive in the workplace. Good team management is required to run an organization effectively along with employee satisfaction, as the work gets divided and there is not more burden on a specific member.  Along with Team management, there are several activities that can be carried out in a team to make strong bonds among the group. Thus, it's very crucial to know the importance of teamwork and to adopt it in work culture to increase the returns for both, the employees and the organization itself.