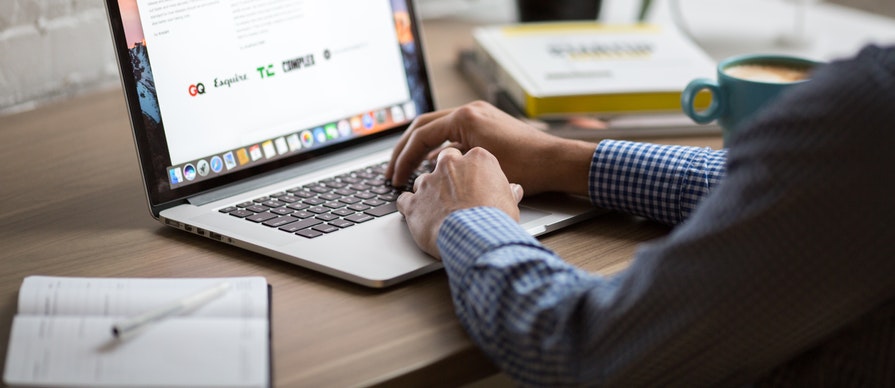 Running a business might not possibly be the easiest work to do. You need to have connections in the field to actually survive the field. But will only the connections work? Don't you think you need more to survive in this fast going world? Earlier newspapers were the only way available to advertise about your business, but now with the rising popularity of digital mediums, the opportunities are great. But to be successful in achieving your online goals, you need to drive traffic to your website. But exactly how to drive traffic to your website? So here are some of the 5 proven ways that you need to adapt to learn how to increase website traffic.
Here are 5 proven ways to increase website traffic.
Engaging the Target Audience:

One of the obvious answers as to how to increase traffic website traffic might be customer engagement. It has been seen that when a person visits your website, that person tends to leave their mail id or other details to enable further contact. So what exactly you can do is that you can keep on sending them offers and other deals through the contact id they've provided to you and hence leading them towards your website. Well, not only email but also through other social media id this is possible, and hence traffic can be reused by contact through various mediums.

Paid Advertisements:

Paid advertisements are another way of attracting traffic to your business. Now when we speak of the paid traffic, it means that you pay for every click that the target customer does on the ad of your website. You usually give ads on platforms like Google, YouTube, etc., which are then displayed on their website. When visitors click on the ad, they will be directed to your website. Now one of the flip sides is that you are actually paying to drive traffic to your website, but again this is an assured way to get more and more people to know about your business.

Creative Content:

What could do more justice to your website than engaging content pieces? Well, it not only increases the traffic but also grabs the attention of most of the people who are interested in creating a content reading. Not only written text, nowadays even content can be displayed through videos, podcast or a web-series. A lot of people on social media do pay attention to it as well.

Getting Others to Traffic to your Business:

If one website already has a lot of traffic, then how can you exactly get some of that traffic diverted towards your website? Well, you can basically just enter into a partnership with them, and they will display your ads and links on their website which will drive more traffic to your website as well. You can also carry this out by getting your content promoted through another website and generating backlinks.

SEO

Search Engine Optimisation is an excellent way of driving more traffic to your website and that too in an organic manner. You need to develop a well-rounded SEO campaign that will gradually improve your ranking in Google and other search engine results pages. When your website link will appear on the first page, more users are likely to visit our website.

I hope that these 5 plans will definitely help you to attract more targets to your website or business.