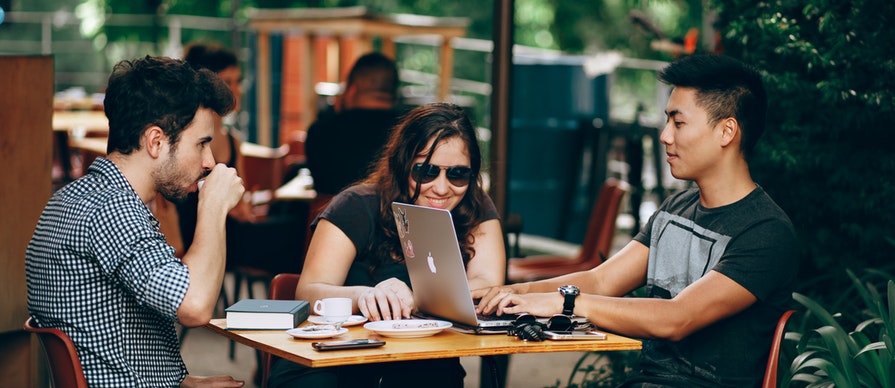 A lot of people might have heard about the work-study programs but none of us might have actually tried it out, and the possible reason for this could be that you don't actually know what are the benefits you could have through this. It is seen that some of the students might actually be financially backward and might need help, for this help, work-study programs are important. This seems to be tough for a lot of people which is why a lot of students don't go for it. But this real thing is that it is quite fun, and it also helps you gain more knowledge while managing your expenses. These expenses include books, food, which is provided by jobs.
Some Benefits Of Work-Study Programs Are Listed Below:
1. Gaining Experience Which Might Otherwise Not Be Obtained:
Gaining experience is all that matters when you go out to actually work after your education. The more experience you have, the better are the opportunities of you getting into a good job which pays you well. This experience is not gained by just reading the books, but they can only be gained when you actually get out on the field and get to work. That's when you know how hard is it to do than to speak about it. Most students do have an internship that helps them gain more knowledge but the thing about staying near to the campus can be that you can certainly spend more time studying without having the worry to travel much. They also have a chance to grow up as a confident and professional person.
2. More Student-Oriented Schedules:
While it is really hard to get by just the schedule of the colleges, it is sure hard to manage work along with it. But having a work-study job will definitely help you remain in the schedule and will also help you get much sleep and rest. The heads at such jobs are also much considerate and willing to give you much-assured rest.
3. Won't Affect Student's Financial Aids:
It's a worry that most of the students have while applying to a work-study program as they think that the work through which they earn income might affect the means of financial aids given to them by other sources. But the truth to be noted is that it rarely affects the financial status of the students and hence keeps it unaffected hence allowing the student to earn what they deserve.
4. Getting On The Resume:
When going out in the real world, the resume is all that matters. The first thing that a company checks out to hire you will definitely be the resume as it states what you are capable of and what you are not capable of. Getting this experience on your resume will definitely increase the chances of you getting hired. It also does look good that you have much experience than any of your peers.
So, there are so many amazing benefits of work-study programs and they can definitely take you to a higher level than others.