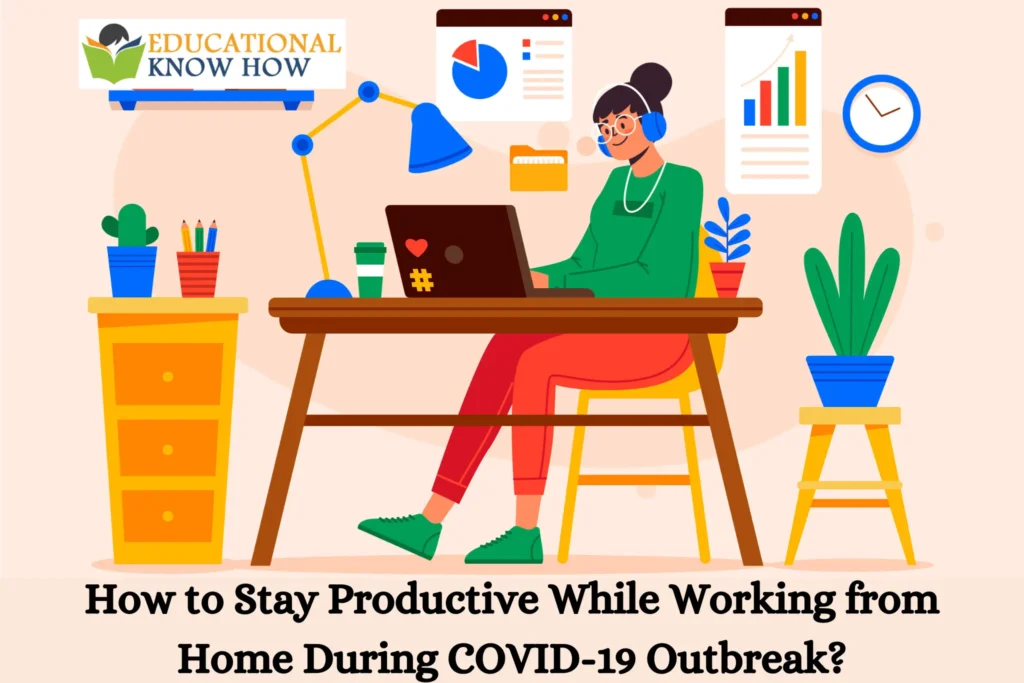 Working from home is a global trend for the last few months owing to the global pandemic due to the outbreak of the Noble Corona Virus. Almost every office and business have shaped the working pattern from home to avoid contamination and community spread of infection. Employees work from home, from their comfort zones yet work productively and efficiently. Here are some tips to enhance working skills and productivity while working away from the office.
If a person is not accustomed to working at home, it can take some effort to get used to new tests that one might not have at the office.
Take a look at some important tips to increase productivity and boost motivation for work
1. Make a Daily Work Plan
Working from home needs a work schedule much like a classic office job, except the worker is the only one holding himself responsible. That doesn't mean that his entire day has to be work only. Owing to the coronavirus outbreak, many people do not welcome domestic help nowadays which means they need to do quite a few household chores every day. So, one should create a daily schedule keeping these daily works in mind. When creating the agenda, take into account the other obligations in life and seek a timetable that lets one take care of those as well. If someone has a child, plan their care, and nurturing time into the schedule. If someone is a sports enthusiast or a helper anywhere else, plan out time to get work done before or after these jobs.
2. Be Serious like Office
Even if it's working from the comfort zone, one should take this seriously and work with full vigor and dedication. The psychological connotation one makes between work and an office can make one more productive, and there's no cause that this sense should be lost when home working.
When working from home, do all the things one would do to make for an office role. From waking up on time, preparing meals to get ready, wearing nice clothes, and keeping all accessories and laptop at the place are some of the important things one must adhere to. Just because the person is not working at an office doesn't mean he can't, well, own an office. Rather than fitting yourself up in the bedroom or on the couch, one should have a dedicated workspace like a table or a study room for designated work hours. This amplifies the productivity level to a great extent.
3. Try to enhance productivity
Projects always take lengthier than one initially assumes they will. For that reason, one will frequently get done less or underachieve than the set plan. Just because there is no one around to talk and dilute the work speed or no scope to initiate other work-related activities that happen in the office usually, one must try their level best to boost productivity and match the project deadline.
4. Discourage Interruptions
When someone is working from home, he or she must have dedicated work hours and it should be a ground-rule not to indulge in any disturbances during that time. One must make sure that no one in the house disturbs or intrudes on the working space unless it is extremely urgent. This helps to build focus and dedicated concentration.
There are some essential tips to enhance productivity while working remotely from home, away from the office.
Educational Know-How is one of the leading and trending educational blog portals. Renowned bloggers, penning down on various aspects and facets of education, training, coaching, and learning skills are uploaded here.