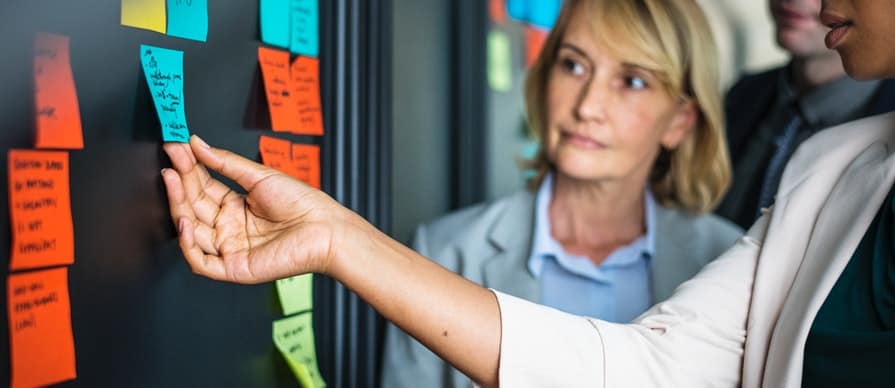 With a daily update of technology in corporate organizations managing complicated things in any industry has become far easier. Latest trends in corporate training have made it even easier to implement high-end technology.
As Human Resource department has more paperwork than any other department. With the help of technology, Human Resource can manage employees more easily.
Corporate training programs have changed drastically over the years. With training and development blogs you can improve your corporate blogs. Any department in an organization plays a vital role in decision making.
Corporate training is a long process and getting the right feedback about the initiation of any corporate training program will help any company. The organization can also arrange for a career specialized training based on the feedback.
Why is corporate training program is important for employees and organization?
1. Better decision making through corporate training-
Decision making is a long process in any corporate organization. With careful monitoring and honest feedback at the initial stage can help make the right decision. This will help in making the right changes whenever required. Corporate training programs should be evaluated using critics session and comparison of pre and post-training behavioral patterns. Here are the benefits of corporate training-
Highest productivity is achieved when individual goals are integrated with organizational goals.
The working habits depend on the work environment rather than an individual personality.
A cooperative working environment is more effective than conflict.
Inter-personal trust, support, and cooperation should be on high priority.
There is a difference between commitment and agreement. This should be understood properly.
2. Corporate training acting as a catalyst for learning-
The human resource department of any organization needs to makes sure that your organization is competent. This can be done by applying skills, tools, and infrastructure towards effective performance. This can be done through corporate training.
This is done through anticipated corporate training and planning by considering different factors. The buyer should be fully satisfied while taking your brand name or talking about your product.
When a working habit is established the employee must know a certain procedure is the best solution to the needs and problems of the employees.
The following functions are played by corporate training:
Anticipation through learning

Anticipation due to ignorance

Systematic thinking

Creativity Development

Inculcate a sense of empathy and creativity
3. Corporate training of staff and improvement of existing resources-
The corporate training program is designed in a way to fulfill all the training needs. The process-related to capturing is the most essential process in the training and staffing department. The main purpose of training is to meet the development needs of people of all levels. There are many blogs on corporate training that will help you frame a perfect training program for your organization.