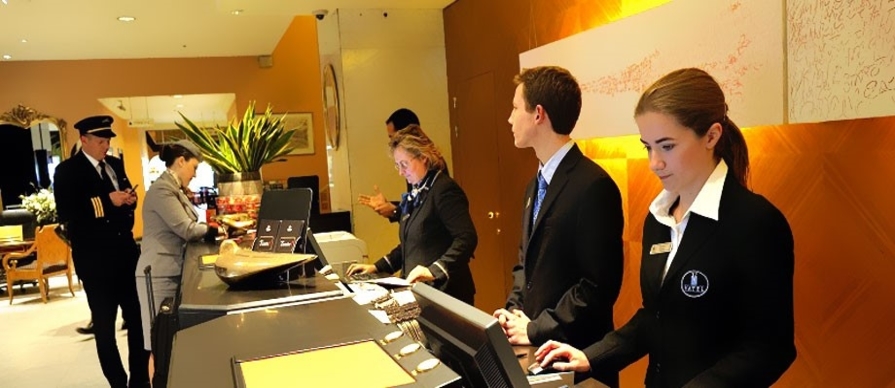 Hospitality management is one of the responsible jobs which requires certain skills and personality. A Hospitality management professional is expected to look at the functioning of the hotel or a resort in such a way that it benefits both, the hotel and the guests. If one wishes to have a career option as a hospitality manager, it is a great idea and with proper determination, there are raised chances of having a bright career in this field.
Following are the reasons for why to consider hospitality management as a career option:
Work like a Leader
A hospitality manager has to look over all the administrative tasks of a hotel or resort. He/she makes sure that all the departments work in sync to provide the best service to the customer. Right from the front desk, housekeeping, room service, spa service, guest service, etc to the budgeting, finances, and maintenance; a hospitality manager is involved. Thus, this job offers exciting challenges and a sense of responsibility to manage various activities.
No typical working hours
As many hotels are open around the clock, the working hours could be odd. It may also include one call to handle if situations arise, sometimes being stressful or a wonderful experience. This job is very different from the traditional 9-5 jobs which have fixed duty time. Often the busy hours are in the evening when most guests are checking in and ordering room service, a hospitality manager is expected to be present there and inspect the working of the team.
Good wage
A degree in hospitality or hotel management offers a decent salary. The hospitality managers are one of the highly paid professionals across the globe and they even get good incentives along. The pay even gets higher with sufficient experience and it also depends on the location and reputation of the hotel or resort.
Better scope
The hotel industry is indeed one of the fastest-growing industries and thus the employment in this sector is also expected to grow. This gives the security of being hired but however, also introduces competition at the same time if looked for upper-management jobs.
Improves personality and decision-making process
There are certain personality traits an individual learns during hospitality management. A hospitality manager has to be a motivator or a guide too, as the whole team relies on him/her for instructions along with solutions to the problems that may arise at times. He/she should be an excellent communicator so that to coordinate well with the staff and get them to open up. He/she should be able to make the right decisions instantly, taking responsibility to solve any misunderstanding or problem as soon as it arises.
Looking at the hospitality industry as a Career Option could be good as there are ample of job choices in this field, assuring zero chances of unemployment. Getting a degree in Hospitality Management could be extremely fruitful as it opens up various opportunities, sometimes overseas too, offering heavy salary packages and wonderful working locations.