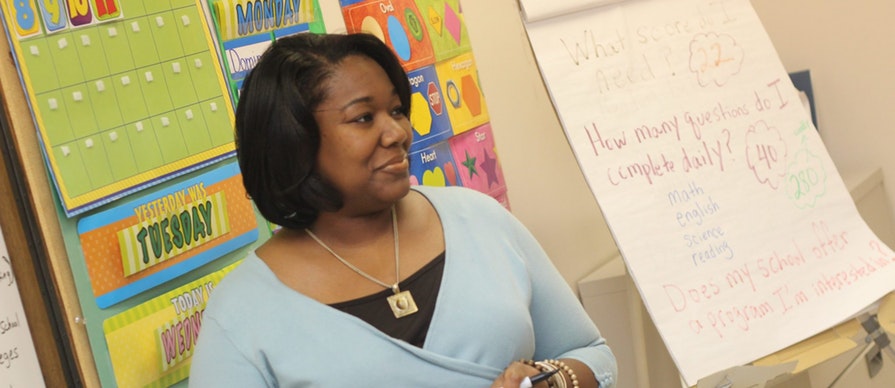 Teaching is regarded as one of the most respected and satisfying jobs. The only thing required to have a good career in this field is the passion for spreading knowledge. This profession takes an exciting turn when it comes to teaching the toddlers. Becoming a Montessori teacher could be a great profession to choose from.
Here are the top 5 reasons to become a Montessori teacher: –
1. Feels improved as a person
Montessori teachers are expected to have certain moral values along with a kind and polite tone so that they can reflect those values in the children they are dealing with. The teachers should be creative, observative, patient and peaceful to create a feeling of wellbeing which is not often found in the traditional preschools. Teaching playfully and keeping calm at every stage leads to the personal growth of an individual.
2. One of the highly paid jobs
This profession is fruitful if looked from the financial angle too. A certified Montessori teacher even with no experience could earn above a satisfactory amount. The demand of these teachers is higher than that of the supply, thus an individual won't face a hard time while searching for employment.
3. More opportunities
Choosing a career like this opens up ample opportunities in later stages of life. Unlike some jobs where an employee has to stick at the same post, this profession offers continuous increments along with additional incentives which makes it a beneficial job overall. Advancements like promotion to Montessori principal, administrator or headmaster could expect a decent package. Also, after sufficient experience and knowledge; one could also open his/her Montessori school.
4. Flexibility in getting the training
It is very easy to get the training of a certified Montessori teacher. It gives complete flexibility to study, either an individual is a college-going candidate or a full time professional; the online training is open for all. Such online training does not ask an individual to attend classes and also provides comfort to be at home and get the training at their suitable slot of time in a day.
5. Affordable fees
As compared to the offline classes or tuitions, the online certified training of the Montessori teacher is a little cheaper. This is because it reduces the cost of rooms and boards, and an individual has to pay only at the beginning of the year or half-yearly or quarterly basis. Also, it saves the traveling expenses and time as the aspirant is not required to come to the institution.
Thus, along with the profession itself; there are also benefits of Montessori teacher training programs such as flexibility in studying, online and offline availability, comparatively fewer expenses, etc. Taking Montessori teacher training online is indeed convenient and helpful for an already working individual and also for those who stay far from the institutes offering such training courses. Although, many renowned institutes in Mumbai offers training for becoming a Montessori teacher. The institutes offering Montessori courses in Mumbai train their students in all aspects of holistic teaching and help create better students through improved pedagogy.