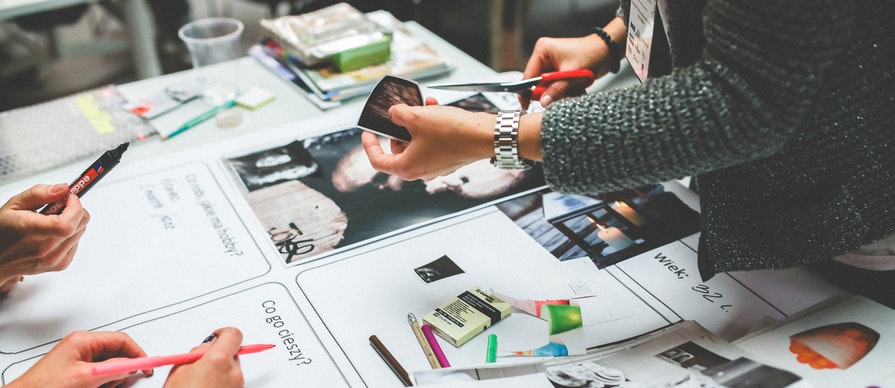 Creativity is no longer served as a side dish in business; instead, numerous companies are introducing creativity in their office ambiance to get benefits. Many organizations have designed a cool, calm, funky environment for their co-workers so that they can work in relaxation to get their work done at ease. Some organizations regularly have a brainstorming session to get their employees involved and share their thoughts to build a project.
So here are the lists of benefits of creativity in the workplace:
Relieve from Stress:- Many people nowadays are involving themselves in creative work because of its soothing effect. Creativity, like art or dance therapy, has been introduced as a new form of counseling. When the work pressure is heavy the workers can't go somewhere for therapy, but instead, they can calm themselves in the office only by reading a book or playing any board game. This very short period of switch off from work can boost the employees to work with more enthusiasm.
Creativity leads to Innovation and Improves Productivity:- Innovation has its value in every industry. Working with different teammates and carrying out varying activities helps to promote creativity – the key to innovation. Mixing up creativity with the daily routine of the workplace can create a spark among the employees, and with these new thoughts can be introduced and thus productivity will improve. 
Encouragement to Solve Problems:- Our left side of the brain controls logical thinking, while the right is involved in creativity. If a person is not engaging in any creative activities then his/her 50% brain is not being used properly. As a result, they are unaware of creative processes such as perception which is useful for problem-solving.
Better Teamwork and Bonding:- The most forms of creativity are without competition, which reduces the idea of enmity in the workplace and motivates a team to work together. So many workplaces provide employees to build a proactive team to help others and to maintain a friendly atmosphere in the workplace.
Beneficial for Management:- Developing creative culture is time taking, and it has to start with the management, as they have to be more approachable and less judgmental towards the ideas of their team. Patience is of good quality; the management has to give their team members proper time to develop creativity in the association and to put their ideas together to find maximum solutions. Most leaders are able to think creatively and come up with original solutions to organizational problems. However, by refining and using the creative capabilities of your team, it is likely to create an even more flourishing selection of creative ideas and solutions to organizational issues. 
A little fun can go a long way into keeping the employees fresh and in a good temper before a vital project. It also helps to continue a bond among the employees and promotes confidence among them. Hence, the importance of creativity cannot be disqualified from the organization's viewpoint.