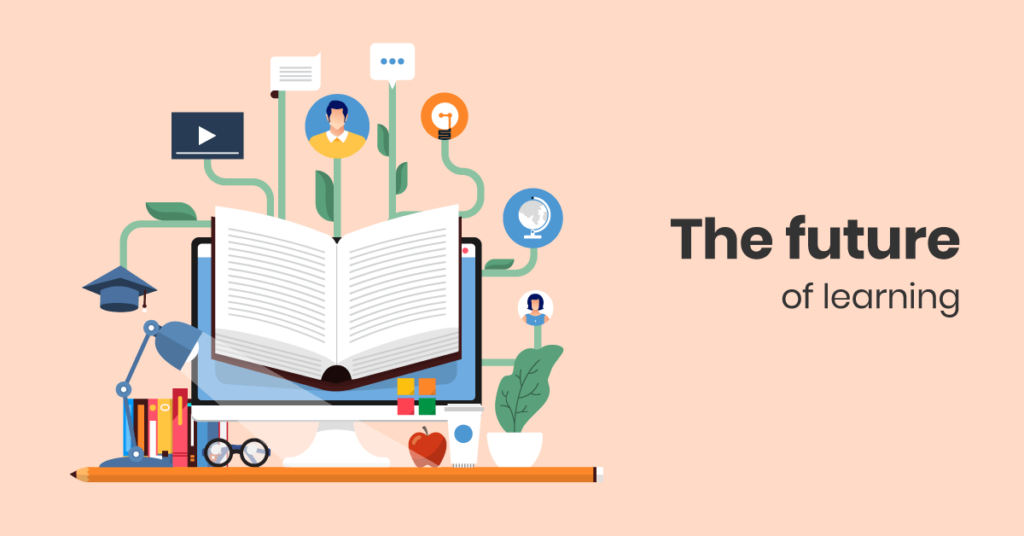 Learning and development is an ever-changing domain and is exposed to new trends every now and then. While it has everything to do with the dynamics of technological upgrades, their implementation and development, it is important to look out for the latest trends in learning and development that can benefit you on your way towards establishing a good career or a business in the competitive environment.  
Top 7 Learning and Development (L&D) Trends:  
Rapid Digital Learning 
Considering the recent trends in education, the shift towards online learning has been one of the most positive trends of 2022.  LinkedIn Workplace Report states- Companies have increased their investment in L&D by nearly 60% in both digital and traditional initiatives, involving upskilling of employees to train them with new technologies and practices. Rapid learning has expanded to include various forms of teaching styles rather than just providing access to PowerPoint Decks. The recent leaning of the public towards this technology ensures a fast delivery with the assurance of quality content. One can even customise and tailor any course to suit their personal timetable and preferences. All the training requirements are met by this process whether it be time, speed or quality. 
Content Repurposing 
Due to the recent expansion in the field of eLearning, L&D teams are emerging as newest trends in education and are being directed towards updating and diversifying their course materials. Apart from PPTs, the focus is being driven towards audio clips, video explanations, interactive infographics and editable PDFs. The teams have been using a variety of authoring tools like iSpring and Articulate Storyline 36o to automate and speed up this process. The prime focus is always to deliver the content as comprehensively as possible in the shortest span of time, to gain collective benefits. 
Microlearning 
Microlearning is another area which growing as current trends in education and gaining rapid favour from the public as normalcy seems to return to our daily lives. It is a flexible learning strategy aimed at delivering information in 'bite-sized' chunks to you. The microlearning module can be a part of your eLearning course or can be a supplement for the same. The module is designed with a time limit of 5-10 min at max and focuses on specific sub-topics. This allows users to easily find a specific heading or content in a vast schedule and learn about it effectively and easily. L&D teams are free to show their creative hands in making this module as it aims to deliver content as quickly and as effectively as possible. Various tools like- animations, video or even gamification are employed. Microlearning also motivates the employee to finish the module with a small and achievable daily target. 
Collaboration And Social Learning 
Collaborative and Social Learning has always been among the most important learning strategy and the importance of the same cannot be denied. The importance of the same became even more apparent as institutions struggled with disconnect and faltering communication modes. Humans are often shown to learn best in an interactive environment with their peers. It is a highly effective tool to promote the 'collective good of the team as well as the company when employees work towards a common goal. L&D teams use tools such as Live Chat, social media, or video connection tools to bring in the element of social interaction to improve the output of employees. 
Adaptive Learning 
Adaptive Learning is AI-powered, Data-driven learning that is customised through a number of feedbacks and delivers programs that are custom fit for each consumer. A personalised learning program not only gives you a flexible schedule but also incorporates methods that are best for you to gain the maximum benefit of the program/training. The demand for Adaptive learning is predicted to only soar higher in 2022. 
Mobile-First Knowledge Delivery 
The latest development in the field of smartphones has made it possible for them to become a tool for learning and information portal. Through virtual workspaces or classrooms, it is possible for the mentors or teachers to supervise the learning curve of their students/employees. At the same time, it also allows the students and employees, greater control over their learning process as they can choose from the options provided. Applications such as Growth Engineering Learning, LearnWorlds, and Kahoot are getting increasingly popular within the smartphone education communities. 
Real-Time Employee Feedback 
As mentioned in Adaptive Learning feedback and data are becoming increasingly important in crafting content and educational materials for consumers. This has led to the rise of feedback pathways. A person who has first-hand experience of any product has some great insights about the pros and cons of the product and can easily help identify areas that lacked a refinery Feedback is collected in various ways- by using surveys, polls, questionnaires and discussions over every platform, be it of any nature.