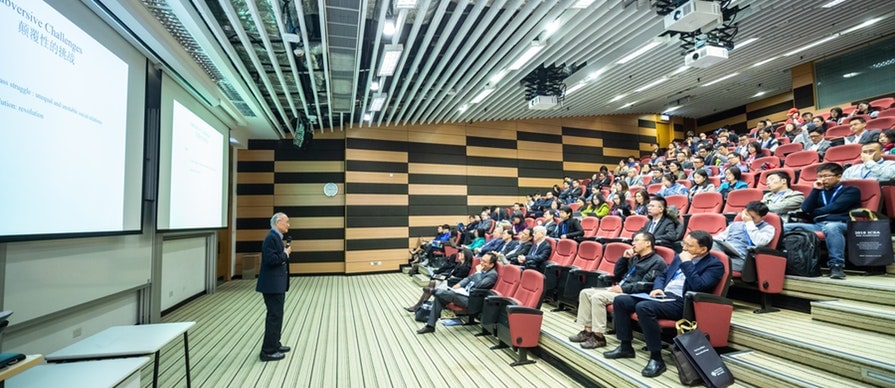 Life is all about experiences you accumulate. The advertising sector has started capitalizing on this factor. Today products are not about the product itself, but about the experience that comes with that product. This change in thinking has brought Event Management to the mainstream. Be it an auction, a party, an auto-expo, etc. Event managers are sought after for everything. Lots of different sectors, too, have started recognizing the potential of proper event managing and have started hiring event mangers into their business. Corporate industry, fashion industry, hotel industry, weddings, parties, etc. everyone wants an event manager to turn their events into memorable ones.
To stand out as an event manager, you need to have many qualities and professional skills like leadership, marketing skills, networking skills, budgeting skills, public relations skills, etc. Some of these qualities you cultivate throughout your life since infancy while rest need to be acquired. Several institutes across India offer event management course that can help brush up your skills. Event management courses are of three types: Diploma in Event Management, Post Graduate Diploma in Event Management and Post Graduate Diploma in Advertising, Media, and Event Management. Today there is scope for event managers to set up their firm or work in tandem with companies. To get into this business line, you will be required to take up a course.
Top 5 Event Management Courses in India are:-
1. National Institute of Event Management – NIEM is one of Asia's oldest and best event management institute. Their courses are offered in Mumbai, Pune, Odisha, Kolhapur, Ahmedabad, and Jodhpur. They offer a Diploma in Event Management as a part-time 11-month course. One of the plus sides of this course is that you can do it by the side, along with another degree, preferably an MBA. It is a highly reputed institute with the highest event training tie-ups.
2. National Academy of Event Management & Development, Ahmedabad – NAEMD has been around for almost a decade. This institute specializes in Event Management. Along with a Diploma in Event Management, it also offers an MBA in Event Management and Public Relations. They promote the hands-on practice, and students are exposed to thousands of events to cultivate experience.
3. National Academy of Event Management & Development, Mumbai – Similarly to its counterpart in Ahmedabad, institute in Mumbai is famous throughout India. They, too, offer a Diploma in Event Management as well as an MBA in Event Management and Public Relations. It has built a name for itself and is recognized internationally.
4. EMDI Institute of Media and Communication – This institute is about to complete its two decades of the establishment. They offer Post Graduate Diploma in Event Management. It is well suited to working students as the course is part-time. It offers field training and live projects. They help with internships and placements too.
5. Indian Institute of Learning and Advanced Development – They offer MBA/PGDM in Event Management and Public relations. Mandatory internships are organized by the institute for all the students. They provide full placement assistance to all of its students.
Any of these courses can help pave your way towards a future in Event Management. Throughout the courses, you will be taught to better handle yourself as an event manager. The road is not easy, and you would often fail before finally learning the trade, but that is all part of the journey. Event management demands excellence and rewards it too.