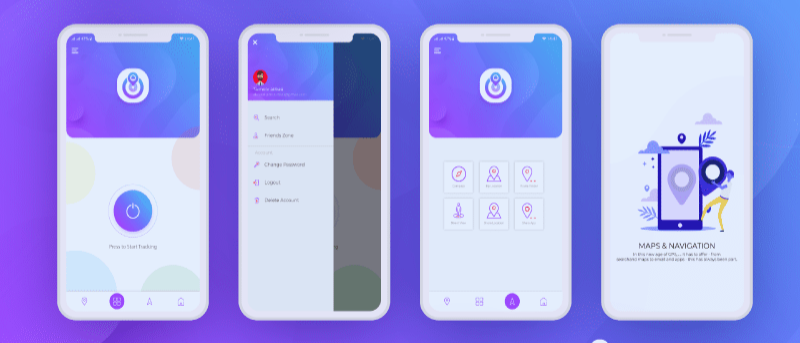 Summary:
The job of a UI/UX designer is one of the most satisfying and promising jobs, as far as its salary packages and job opportunities are concerned. However, to become a successful UI/UX designer, you must have the essential creative and technical skills, apart from having a keen interest in visual design. Read further to know the essential skills that every UI/UX designer should learn in 2022 for a flourishing career.
A UI/UX designer can acquire various job titles across different industries. With the right mix of technical skills and general skills at the workplace, you have a higher chance of getting hired by some of the best companies all over the world. A UX or UI development course can help you improve these professional skills. Here are a few generalized and specific skills that every UI/UX designer should learn in 2022.
The essential skills required by every UI/UX designer in 2022
Building prototypes, mockups, user flows, and wireframes: When a product is in its development process, you can visualize the result of the product by building prototypes, mockups, user flows, and wireframes. These are simulations and visual models of what a final product would look like. You can practice your user flows and wireframing skills simply by sketching them with the help of a pen and paper. In the case of prototypes and mockups, you will need a UX software program. A UI UX developer course can help you with the resources to practice these skill sets.
Practice your visual design skills: Visual design is the design of various visual elements of a webpage or app such as page layout, typography, icons, and more. You can practice your visual design skills with the help of visual design software.
Effective user research skills: User research is a vital part of a product's development process. With the help of user research, you can identify the various user problems, and solve them according to the needs of the users. User research can help you develop a user-friendly product.
Information architectural skills: The primary role of an information architect (IA) is to arrange and sort the contents of an app or website, to make it easily navigable, understandable, and user-friendly. An information architect organizes the content in a way that guides the users on a website or app. To develop these skills, you can go through the IA patterns of popular websites that you like.
App development skills: Although you don't need to have a deeper understanding of coding as a UI/UX designer, a basic knowledge of app development and coding languages can be very helpful if you are looking to broaden your horizons. These skills will also help you whenever you need to work with the app development team.UI developer courses impart basic coding skills to the students.
Excellent teamwork skills: As a UI/UX designer, you will need to interact with app developers and other professionals frequently for specific projects. Therefore, you must be able to work in teams for increased productivity and to give and receive creative ideas and input regarding various projects.
Excellent communication skills: Communication plays a significant role in the life of a UI/UX designer. Successful user research requires strong communication skills. You will also require effective communication skills to present your end product to various clients.
Conclusion:
The above-mentioned skills are important for every UI/UX designer in 2022. These skills can help you succeed in the world of visual design and software development. To enhance these skills, you can join a UX or UI developer course online. However, conduct thorough research on the various UI/UX developer online courses available.
Resource box:
ITLH (Information Technology Learning Hub) is a leading IT learning platform in India that offers a variety of courses related to software development, such as UI/UX developer courses, web developer courses, and more. With highly-experienced expert trainers, ITLH focuses on developing the professional coding skills of its students, by incorporating both theoretical and practical training as part of the curriculum.