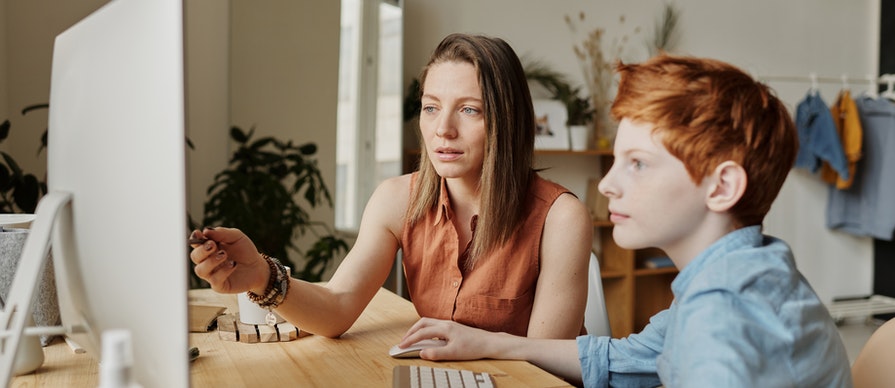 It's been almost a year and a half since the Covid-19 pandemic struck. We have learned to stay indoors and maintain social distancing. Working professionals have started to adapt to working from home rituals and educational institutions have turned to other means of communication. We did not let the pandemic take away the valuable years of education from the students. 
Few universities have sent their students back home with assignments and homework whereas others have pivoted remote learning to continue the classes.
However, there are a lot of challenges faced by the institutes and the students. Some schools may not have a strong distance learning program or the teachers might not be used to teaching from behind the camera whereas in some areas there is a lack of reliable internet. In this educational blog, we have collected the resources that can help get answers to some of these problems. 
Let's get started. 
Due to the exponential increase in internet users, there has been a considerable amount of increase in online education platforms. There are many online learning platforms available (both paid and free) that teach the school syllabus. A huge mass of students and parents are consuming their content. Students can watch their videos or read their online education blogs to gain knowledge on various subjects. 
These resources include platforms like Udemy, Byju's, Vedantu, Khan Academy and many more. There are platforms that provide professional courses for graduate students as well. These include platforms like Upgrad, Unacademy and Coursera. It would be unfair to not add Youtube to the list. Youtube has helped a lot of us to complete our homework and assignments.  
These resources are allowing the students to learn and explore more than what their syllabus has to offer.  
Recover the lost learning time:
The sudden pandemic shocked everybody and brought a sudden halt to the schooling system. It took the teachers and the students a while to get back on track. But this took away a lot of learning time for the students. To cover up for this lost time, educational institutions have come up with a fun way of learning. With interesting learning programs like Vacation Learning, including short, frequent and crisp sessions, the schools are covering up the lost time. 
Help from the government:
In these tough times, there is help for the students from the government as well. Keeping in mind that a huge mass of students does not have access to mobile phones, the government distributed smartphones to the students in need. The Punjab State government has a record of giving away 1.78 lakh smartphones to class 12 students to ensure the continuation of classes for them. 
Like the commercial online learning platforms mentioned above, the government has also introduced a distance learning platform called "Swayam courses". You can find a number of interesting and helpful courses there.  
Softwares for Attendance and Exams:
Everything from the way of taking attendance to examination requires extra attention in distance learning. The schools are taking extra efforts to build up platforms and softwares to ensure safe and secure ways taking of examinations. Marksheet and report card generation have now become online procedures. 
The Covid-19 has surely fast-forwarded the digitalization of every aspect by 10 years. Maybe this push will result in a more advanced education system in India, who knows? 
Wish to know what you as a parent can do to motivate your child for online studies? Read some of our best educational blogs here.