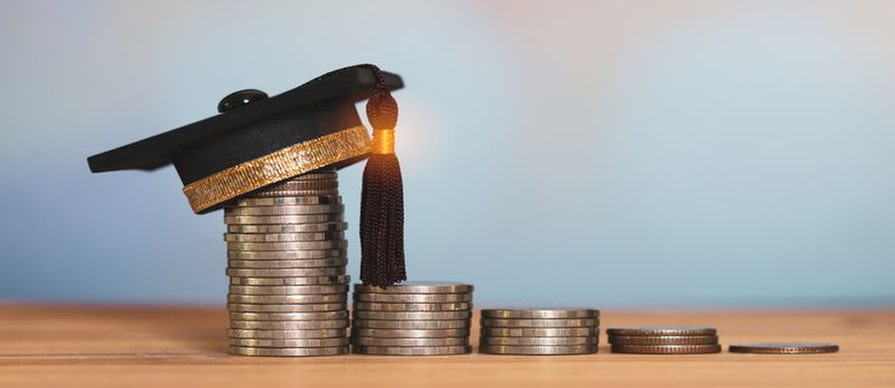 India is a country where awareness towards education has reached its heights. You must have come across the slogan "Education for all". The majority of people living in rural areas compared to urban areas develop a situation where it is difficult for students to educate themselves. Due to poor infrastructure facilities in remote areas, they only manage to take primary or secondary education levels. It is really difficult for them to go for higher studies. For students in our country, education loan in India always does the wonders.
A primary reason for not opting for further studies is due to a lack of money. Professional course fees are expensive and other expenses for learning are costly too. Due to this, it is getting arduous for students from poor or middle-class families to pursue their dream of tertiary education.
Every student willing to get an education lacks for it due to sufficient financial support & unable to fulfill his dream to study. Student loan in India is designed in such a way to help student willing to aspire for higher studies by paying all expenses of education. The expenditures comprise tuition fees, accommodation, food, uniforms, books, projects and so on.
RBI Views on Education Loan in India
Reserve Bank of India now is giving topmost priority to education loans for lending by banks. Its objective is to provide finance to admirable students. They should also need to be cautious that education loan in India is similar to other commercial credit which bank sanction with after proper assessment of the creditworthiness of a borrower. Bank authorities will ask certain questions to examine and a student should be well-prepared for negotiations by doing their homework to repay the loan amount from earnings from a job.
Loan Entitlement Criteria
Student Loan in India is provided to one for pursuing higher studies from reputed universities/colleges for diplomas/graduate & post-graduate degrees. Only recognized educational institutions are considered which holds authority in job-market. There are several websites available to check online. In addition to it, certain reputed foreign universities are also considered for an education loan.
Considerable Loan Amount
For student loans in India, up to Rs. 10 Lakhs is sanctioned to a borrower and Rs. 20 Lakhs for studies abroad. In certain cases the bank may consider a higher amount which solely depends on their discretion.
Does Education Loan in India Needs Security?
For sanctioning education loans in India, there are certain slabs applicable
Up to Rs 4 Lakh – No security deposit & parents need to be a joint borrower
4 Lakhs – 7.5 Lakhs – In addition to parents security from a third-party guarantee
7.5 Lakhs & above – Parents as joint borrower and security of suitable value required
Repayment Period of Education Loan in India
Banks give enough time for the repayment. It is +1 years to 6 months once the students get a job the repayment period starts, whichever is earlier.
Loan Tenure ship
It depends on the loan amount of Rs. 7.5 Lakhs the time duration for repayment is 10 – 15 years. Also, as per the Indian Income Tax Act, a person can get the exemption against the interest of education loan. It is applicable for spouse, children or self.
Conclusion
The aforementioned points on Education Loan in India benefit to understand the aspects before applying for it and some information to enroll for further studies.