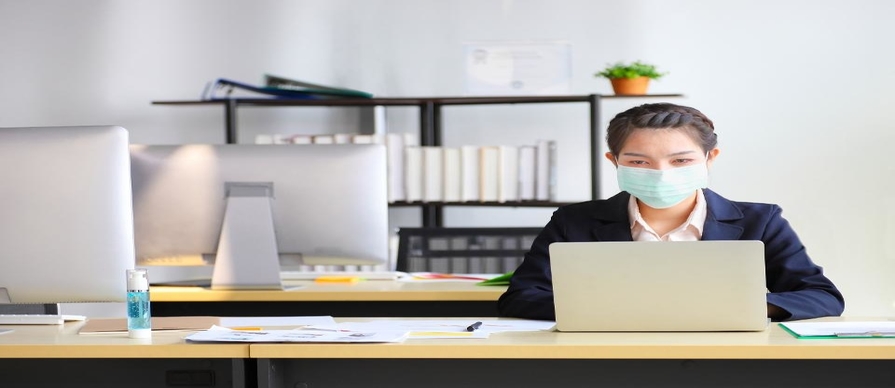 Since the lockdown started, the only option most businesses had was 'work from home' to let the work continue. Employees also accepted this challenge and started working from remote locations. The impact of Coronavirus is serious on everyone. Social-distancing is the new normal. So, It was important to close the offices to stop the spread of Coronavirus. "Work from home" was accepted by employers and employees easily.
Lockdown is over in most countries and many employers are calling their employees back. However, there can be some 'lockdown after-effects'. It is important to think about the employees' transition when you will call them to work after lockdown.
Here are a few tips for you to help your employees in transitioning back to work after lockdown:
Keep in touch with every employee: Most employees are working from home and some may not be able to work due to the lack of resources or any other issue. It is important to stay in touch with all of them. Choose a common digital platform where all the employees can get your instructions so none of them feels like lagging behind. This will make the come-back comfortable for all.
Keep in mind the safety of the employees: In some countries, the lockdown has ended and some are planning to end it soon. If the lockdown is over in your country and employees are allowed to join back, employers must think about their safety. Is your office area safe for them? Are the Corona cases stopped to rise in your city? These aspects are needed to be noticed if you do not want to risk the lives of your employees.
Make your office perfect for come-back: Your office must have kept so much dust and germs during the lockdown period. It is important to clean and sanitize the office before you call your employees back. Inform about the same to your employees so they can be sure about resuming the work after lockdown. There are many companies offering sanitization services so you call them for your office building.
Understand your employees: Many people who work in multinational companies which are situated in metro cities, are from small towns across India. Before calling them back to work, know about their situations. Are they able to come back? Maybe they have gone back to their homes. Allow them to "work from home" for a bit more until they can manage to come back to the city.
This pandemic is a tough time for all of us. The whole world has suffered a lot. We have lost people, economy, and strength. It is time to support each other. As employers, we should support our employees and provide them with the best environment so they can start work again just like before.