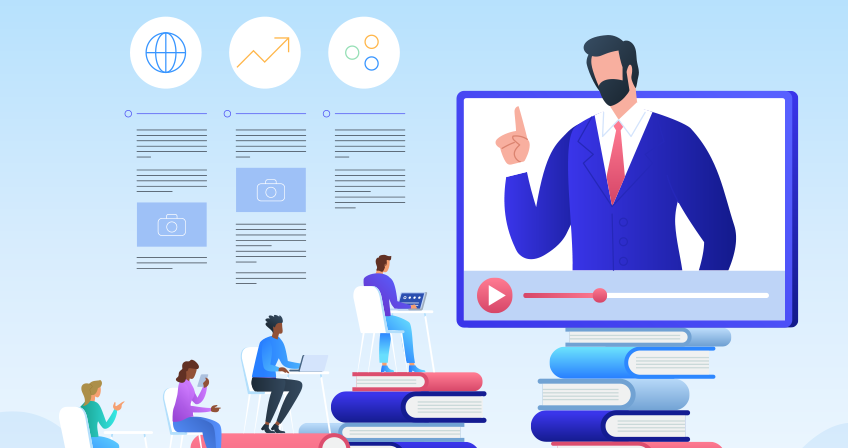 Distance learning requires the same rigor and seriousness as conventional training. On the other hand, it mobilizes more strongly the motivational potential of the learner. Indeed, even if you benefit from quality support for your online studies, you must still manage your learning with more autonomy. In addition, you must be able to maintain your efforts throughout your online learning. Perseverance is therefore very important when doing distance learning.
Below are 8 tips for successful online learning:
Prioritize correctly
There are countless educational products for lawyers on the Internet. However, it is not necessary to act on the principle of "everything at once". The fact that you will see ten webinars in one day is unlikely to be of great benefit. You need to focus on the topics that are necessary and interesting to you. It is impractical to study several topics at the same time and try to work out no more than two topics at the same time. You can also go through educational blogs for students to get a precise idea of how to prioritize topics according to the syllabus.
Keep a schedule of your studies
Time management skills for distance learning are essential. It is advisable to make a plan of such classes for each week and try to adhere to it as much as possible. In forming a training schedule, do not forget that the optimal period for the active work of the brain is the first half of the day, so you should not plan your classes very late at night. Also, such a plan will allow you to more closely monitor the progress of your learning. Blogs on online education emphasize a lot on correct schedule management for effective learning results.
Organize a workplace
Organize a work area for yourself, where no one and nothing will interfere and distract you. It is desirable that it was a separate room with good lighting, and of course with good Internet. Notepad and pen at hand will also not be superfluous – it is advisable to note the key theses.
Take breaks
This applies to breaks both between different online classes and within the online course. Do not try to start learning something else immediately after studying a particular topic. Let your brain structure the information it receives.
Have a Stable Internet Connection
A reliable and stable internet connection is a must when it comes to online learning. Imagine being disconnected during live teachings like workshops and webinars.
Signal boosters and extra modems can improve the internet connection speed. Another convenient option is to connect your desktop directly with a modem to avoid network issues.
Choose a work environment conducive to learning
Having a work environment conducive to learning allows you to concentrate better. This is the basis for learning effectively and therefore succeeding in online training. But how to define an optimal work environment?
First of all, it is a quiet place
Then it must be refined to the maximum
Finally, it must be bright and you must feel good about it.
Be consistent
Being regular in the follow-up of online courses facilitates the learning of knowledge. It is better to work a little every day than a lot at once because you have abandoned your classes for a few days.
Review the knowledge learned regularly
To better assimilate knowledge over time, it is advisable to regularly review what has been learned previously. This makes it possible to make reminders and also to check what is retained or not.
Educational Know-How is an online platform where you can access top education blogs related to different subjects and fields. Visit their website to know more!