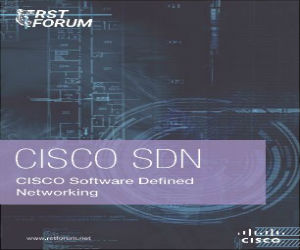 Cisco System offers a huge range of Cisco certifications that can help you to carve your career in IT field.  Cisco is a US-based globally renowned corporation that specializes in the development and manufacturing of IT products and number of electronic items, the company is dominating in the networking area at a fast pace. Just like solution specializations and their products, Cisco certifications are occupying a huge range of networking areas such as wireless, network security, service providers, covering routing and switching. All these elements blend to form an expertise of inclusive network professional qualification.
The qualification ranks are categorized into different levels such as expert level, entry level, advanced level, associate level and professional level, which are classy as well as challenging than most of the other training institutes offering academic qualification standards. These certifications emphasize on verifying professional skills of a person in management and other fields of the applicable brands.
Below are some different Cisco Certifications available in India:
1.    CCIE and CCDE
The certification training program gets continually updated and revised with testing tools and methodologies that ensure unexpected program quality, value, and relevance. Though, an academic written exam and lab-based practical is necessary to obtain the expert-level certification from well-known institute.
2.    CCNP
CCNP (Cisco Certified Network Professional) authenticate a person to plan, verify, implement and troubleshoot the wide and local-area enterprise networks for smooth working with advanced security, video solutions, voice and wireless. The Cisco Certified Network Professional certification is perfect choice for those who are currently working and ready to work in the highly advanced IT area independent of the complex network solutions.
3.    CCDA
CCDA (Cisco Certified Design Associate) authorizes knowledge needed to create a Cisco converged Network. After earning complete knowledge in CCDA, a network trainee can easily develop the skills required to design switched and routed network infrastructures and facilities with the help of WAN, broadband facilities and LAN for industrial use and organizations. The CCDA syllabus includes designing of wireless networks, basic campus, security, and voice and data center.
4.    Cisco Security
The demand for Cisco Security certification has been greatly increased in the last decade. Reputed companies are looking for professionals who can easily protect their system from virus attacks and sophisticated attacks that are specially programmed for famous companies. A Cisco Security certification holder can easily detect the blanket attack and specific threats that are harder to detect for any local hacker.
Whichever certification level you are going for, it is always simple to pick to track upfront. Visit Rstforum.net and get complete knowledge and training about different Cisco certifications.