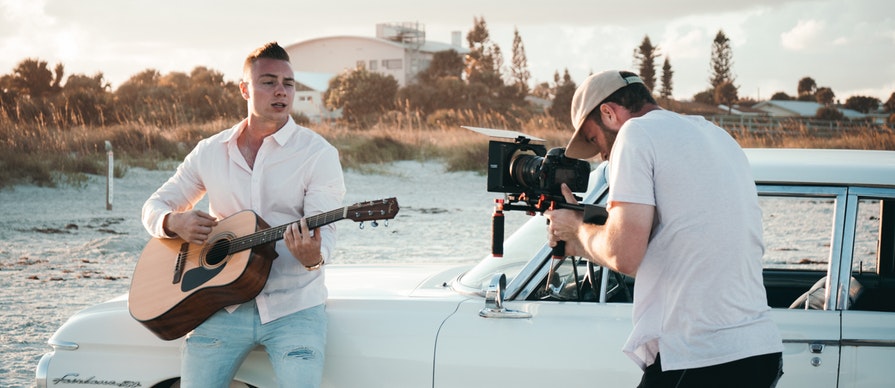 To be able to pursue your passion as a profession is a dream come true. Not many are blessed with this opportunity and the best thing about it is that you work for yourself. Photography is one just field that enables you to pursue your passion and takes you places. With the increasing use of digital media, visual content has become an integral part of our lives. It has acquired an industry of its own. However, most people think that it is an easy task. It might come to you as a surprise, but a photography career requires patience and diligence. It teaches you about representation, technological advancements and most importantly the ability to capture something forever. It's a job that is interesting, inspiring and also heavily paid! What else do you need? So, here's a list of few reasons to discover why photography as a career is a great choice:
1. A Means Of Expression – A photographer has the benefit of using his camera as a means of expression. He/she gets to express their individuality and cherry on the cake? You're paid for that!
2. Capturing Memories – You have the ability to capture that last forever. Think about the time when there were no cameras, it would have been extremely difficult to connect to past memories. A photographer, however, has a chance to create one almost every time he holds a camera.
3. Availability of Various Fields – The best part of this job is that it has options in various industries. You can choose from fashion, cinema, weddings to wildlife, etc. take all the time you need to find your niche.
4. Creating a Portfolio – You get to express your distinctive style and space in a portfolio. You have complete autonomy over your work and its methods. It represents your choice and tastes.
5. You Can Be Who You Are – No two photographers share the same style because it is a job that runs on individual style. People will be attracted to you for who you are, there is no need to change yourself.
6. Explore The World – Photography career takes you to different places and destinations. You get to explore the world, understand its differences and similarities, and capture all of it in your camera.
7. Scope For Learning – Since photography is not something static, it keeps on changing. Every now and then new technologies are emerging and changing the way a camera looks at the world. So you always have a scope to learn new things.
8. You Are Your Own Boss – It is only when you put your heart and soul in your work, that it becomes truly beautiful and for that, you need to work with free will and not under pressure. A photographer can always take some time off to get a new perspective or enjoy a little.
9. Change And Excitement – In a photographer's life, no two days are similar. Each day is a new adventure and a new journey that he embarks upon. Each shoot has its own story and memories to share. It's never banal or mundane.
10. Money – Well, some people consider passion exceeds all whilst others believe in practicality. Still, money does play an important role in every profession. In terms of photography, it's different. Initially, the pay might be low but as soon as you establish yourself and find your forte and own style, success isn't far.
We live in a digital world, where photography is in urgent demand. People today look at photographs as a story that is capable of describing a moment, a life. It is an exciting career option and if you're passionate about it then don't think twice, just opt for career specialised training in photography and see how it changes you.