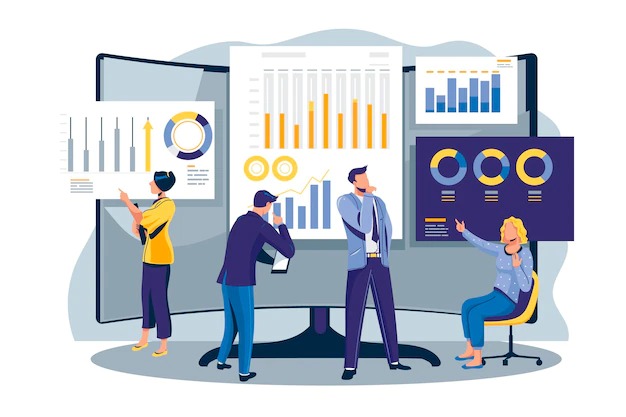 A digital asset management system (DAM) is a piece of software that helps you keep track of all of your brand assets. All of your visual material, including images, videos, music, and brand documents, is centralized with digital asset management. This is your brand's one source of truth, and it's utilized by everyone. The following are the benefits of a digital asset management system.
You have no method of preventing assets from being transmitted outside of the firm if you're still sending them via email. Anyone with access to your uploads folder may copy, download, or delete any of your assets, even if your management system restricts who has such access. You may control access levels using digital asset management. This protection goes beyond your website to all channels where that item is used. You might be able to lock an asset temporarily with digital asset management to prevent alterations.
If your market is multilingual, the digital asset management organizing functions are critical. Your digital asset management system localization information allows you to link the original content to its translations. Any organization with regional assets can benefit greatly from localization features. Assets that are specialized for diverse economies and laws are required by a financial firm. It's simple to organize, link, and discover these many versions thanks to your digital asset management. Each translation can also be assigned an editing status.
Metadata helps you to govern each asset in digital asset management at a finer level. In your digital asset management system, you may search for such metadata. The metadata is where a digital asset management system's true power lies. Digital asset management systems are intended to make it simple to arrange assets into collections and assign tags. For example in e-commerce with enormous product inventories, this might save countless hours.
Any item you post to your digital asset management system can be classified into different editorial access. The wasting of time in altering or submitting the incorrect version of an asset is long gone. These straightforward options may be utilized to create sophisticated processes. Marks something as rejected, and the designer will be notified to have another look. When you mark a design as approved, the next editor in the workflow will be notified automatically. There's no need to email a new item to your team; simply putting it in a certain folder or collection will send a message to them.
Consider how long it takes to download a picture, load it into your editing program, and then upload the updated version. You'll often need a range of cropping for a single image so that it may be utilized in a variety of ad layouts. By editing directly in your digital asset management, you may save time. Cropping, rotating, and flipping a picture, as well as changing the backdrop color, are all options in many digital asset management. Because many teams don't even have access to simple video editing software, digital asset management with video editing tools is much more essential.
You know that a digital asset management system is a scalable and secure solution to manage and distribute assets, track asset performance, and respect brand standards and compliance requirements now that you've read about the benefits of digital asset management.
These are the top benefits of the digital asset management system. So create a multisig wallet from the best provider and avail these benefits. There are a few reliable providers of the digital asset management system. One such best quality system is offered by Yodaplus i.e., a multisig wallet. Yodaplus Multisig wallet is a smart contract wallet that runs on the Xinfin blockchain. Before any transaction, it requires a minimum number of people to approve it. It ensures that no single person on the board could compromise the funds. The multi-signature wallet provides a complete self-custody of your funds without any bank approval.