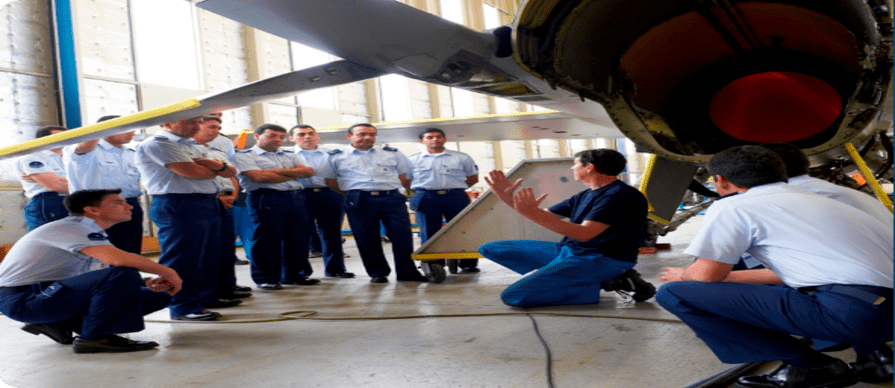 The aviation industry has opened up new avenues for people when it comes to job opportunities. It is one of the most lucrative industries in India. Currently, it is contributing up to $72 bn to the GDP of India. With India accessing and utilizing major technological innovations, more and more airports are been made.
Currently, there are around 464 airports and airstrips in India, and this has led to many major job opportunities for the youth. Usually, the pay structure is really good in this industry and some of the job profiles it offers are really good as well. When it comes to the eligibility criteria, it's not really important what stream do you belong to because there's proper training that is provided to you before any hiring.
Some of the courses that have been in the buzz for some time now at the best aviation colleges in Mumbai are listed down for you.
Cabin crew training – No, it does not just train you to be an Airhostess; it actually includes much more. This course is structured to train the applicants on their communication and interaction skills, safety and first aid procedures, and the production of food and beverages as in, the inflight services. You will be trained herein to function as the Front-end Operator, Stewards on the flight and of course Air-hostess. If you do love to interact with people and are interested in hospitality services, then this course might take you to your dream job. Bonus? You get to visit many new places.
Airport management – Well, if you have taken flights, you know chaotic it gets there. Everything from security to tickets and customer services needs to be on fleek. You can get both senior and junior level professional airport management training via this course. You will be trained in various areas including marketing, management, operations, and security. Some of the general courses that are offered under this niche are airport operations, customer services, and commercial management. If you have great management skills, then this course might be the one for you.
Airfare and ticketing management – Perfect for the ones who plan to stay in their hometowns because this one gets you a ground duty. Anybody who has passed their class 12th examinations can apply for this. It is a diploma course that trains you in ticket terminology, airline codes, electronic ticketing and etc.
Aviation hospitality – A course that has recently sprung up and has been quite successful. The course trains you in all the hospitality services, polishes your communication skills and also teaches you various computer and IT skills. It is a diploma course and has a duration of 1 year. You can get a job as a front desk operator or customer care after this course. if hospitality as a field interests you then this course might help you out.
Travel and Tourism – This course opens up avenues from different sectors in the aviation industry and even outside of it. The course provided will train you to access various fields of interest from communication to ticketing and etc. you can start your own travel agency or even work as an entry-level or senior travel agent for various companies, immigration services, hotels, etc.
You can pursue any of these courses from the best aviation colleges in Mumbai and give wings to your dreams.