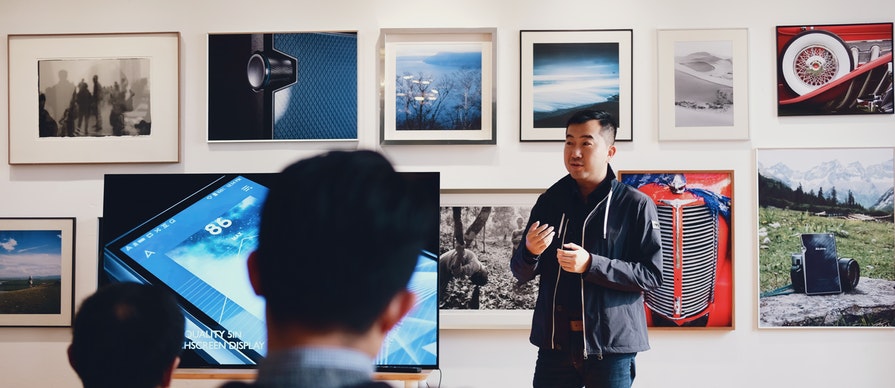 How to pitch yourself successfully has always been a question. The one who gets the answer can crack any deal effortlessly. Preparing a short and effective elevator pitch can be tricky because you need to include many points but you have time and words limitation. If you are also curious to know how to give an elevator pitch then here are some amazing techniques to help you out.
1. Tell Them A Bit About Yourself First:
Don't just start reciting your lines when you have to give an elevator pitch. You need to look genuine, promising and trustworthy. Introduce yourself first and then greet them with a sweet gesture like a formal handshake. It is a great start for your conversation.
2. Define Your Product Or Service:
After introducing yourself you can tell them about your company, services or product. You should know what exactly your company provides. You must learn everything that your product does. Only then you can tell the client how is it going to be good for them to buy your product.
3. Convincing Them About Yourself:
Now when the listener knows about yourself and your qualities you can tell them how it will be good for them to be connected with you. Whether you are telling them about your services or products you must sound confident about it. It will increase the change of approval by them. They must be convinced by the fact that you have something that is very useful for them whether it is your product or your services.
4. Keep Your Language Understandable:
Avoid using technical terms unless it is very important. Use normal vocab to make your elevator pitch simple yet powerful. Try to keep it understandable because you have to finish it all within a limited time period. A difficult term or word should not break the rhythm of the listener. Your elevator pitch should go in with the flow to keep the interest of the listener.
5. End It With A Grace:
It has been seen in many elevator pitches that they get a good kick start and drop at the end. It is equally very important to give it a smooth end. Try to end it by asking about their opinion or about the next step. Their reaction will help you to figure out whether your elevator pitch was productive or not.
Above are the tips and tricks that are going to be very helpful for you. You can master the technique of giving a successful elevator pitch. So, next time when you will have to prepare your elevator pitch, keep the above suggestions in mind. You will have to be a little creative to prepare your own elevator pitch. But, you can use the above tips to make it a unique and impactful pitch.