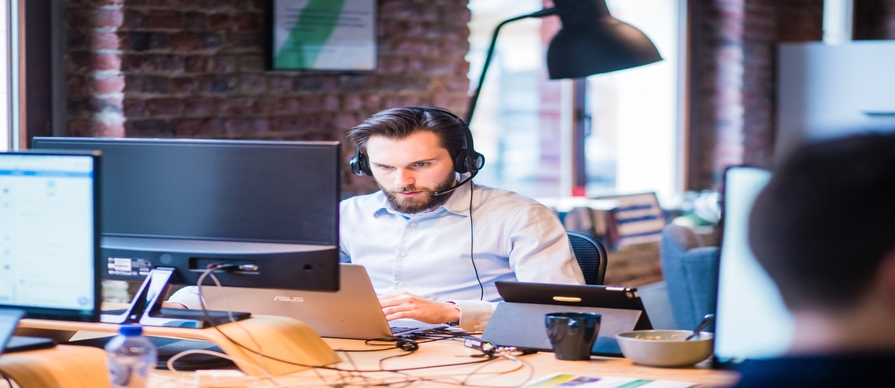 When you want to be efficient at work, then Multitasking is the method to make it work.
It actually means switching between on-going tasks which hampers productivity. Numbers of research studies have been conducted to analyze & understand its significant impact on brain & productivity. A researcher-made a study found that substantial multitaskers are insufficient in organizing mentally. They even struggle at switching between two or more tasks assigned. Even have to face a hard time bifurcating relevant & irrelevant information. 
On the basis of research studies conducted to achieve some magnificent results which support the idea of multitasking is not recommended to get the mixture of work done throughout the day. It depends on the individual's ability to focus and be attentive in task accomplishment, one at a time. A researcher did a study and found that keeping a balance between more than one tasks is quite difficult. Working on multiple tasks at a time may hamper employee's performance, which might cost a lot to the company's profitability.

Switching tasks require skills such as cognitive, creative and problem-solving which worsen the adverse effects of multitasking at work. Productivity can be reduced and it may lead to stress are negative impacts of multitasking. A type of work that requires the mental ability which most of the jobs require these days, then it is mandatory to break the habit of multitasking. 
Go through some ideas to reduce multitasking to stay focused & get more work done.
Planning Daily Work:
Properly organize your day by creating a work block of ninety minutes to three hours, no less or no more. To stay focused at work has a theme for each block, i.e. Business, Marketing, Design, Production, Planning, and Administration & so on. Group your tasks and try to execute relating to the theme during the allotted time. Doing so, allows you to focus efficiently during peak working hours.
Task Switching: 
It is good to focus on one task for the time being then freeze it for a while to switch to other tasks. Depending on how much focus and expertise you hold switching tasks may take one minute to sixty minutes. With task grouping into themes and executing it in an organized manner multitasking at work can be minimized and productivity rises.
Dedicated workspace: 
When you want to focus on work and increase productivity, the workspace is an important element. Have a separate work area away from your living area. The reason being when you are inside the work area, it gives a signal to your brain that you are in work mode. Arrange the work area accordingly that minimizes external distractions. It is even recommended to wear noise-canceling headphones or devices to maximize focus.
To conclude, follow the above-mentioned ideas and implement them in your daily life to see the results of productivity & minimize distractions. All ideas will help to get more work done with less stress.  Start implementing today & see improvement in productivity of multitasking at work.