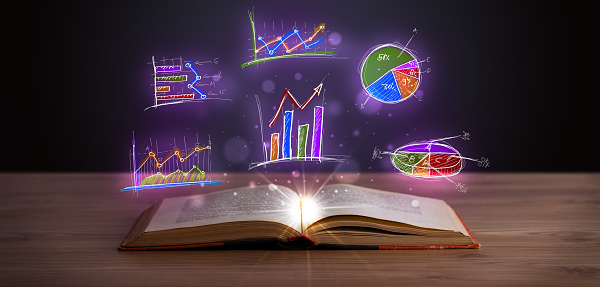 With the growth of technology and the recent worldwide pandemic, education has been significantly transforming. All of this has had a huge influence on educational systems throughout the world, resulting in a slew of new learning trends. Technology has experienced several modifications throughout the years, making it a valuable asset. It has become critical for instructors to adequately engage their students; they must stay up-to-date with all aspects of classroom learning.
While digital and hybrid programmes were gaining traction even before the COVID-19 epidemic, digital course offerings have exploded in the last 2-3 years. The accessibility of online courses is dominating discussions. Online courses provide educational institutions with the possibility to reach larger students without requiring considerable physical infrastructure. In addition, online learning environments may be used to give introductory and transitional courses that help students prepare for full-time on-campus education. 
Because of the advancement of technical capabilities, many media and learning-support technologies are now available to assist students in receiving a high-quality online education. Teachers can use interactive boards, video chats, audio, and video feedback, and other features, because of the emergence of the digital classroom and technology-infused education on platforms. Teachers' capacity to utilise various learning styles has been enhanced as a result of the online mode. Students now have the option of seeing live lectures or recorded lectures. Instructors can also keep track of their students progress during the course. They can monitor how students interacted with the life and recorded sessions, and they may utilise this effective tracking system to provide more timely coaching to individual students as needed.
The most sought-after abilities in the workplace will continue to be critical thinking, problem-solving, and creativity. Employers want to see new hires make difficult decisions and demonstrate their leadership talents. Higher education institutions that discover effective formulae for stimulating the development of these talents and making students more employable will have a competitive edge. Every educational institution, in my opinion, should provide the necessary training to assist students in developing and improving their soft skills.
Learning becomes more interesting and engaging when artificial intelligence and augmented reality is used in the classroom. Students can use these tools in classrooms and explore so many possibilities. They will be able to encounter fresh and novel concepts through developed interactions and virtual places, rather than reading about them in textbooks. Recently the use of technology in schools has increased dramatically, encouraging student learning both in and out of the classroom while also preparing students for their future employment. As we approach a new decade, these technologies will continue to broaden the paradigm of student learning, with digital technology facilitating integrated and interactive learning experiences.
Teachers' relationships with their students in the classroom have evolved as digital classrooms have expanded. Teachers have evolved into educational facilitators. They're progressing toward a position where they can assist students in understanding how to study, how to enjoy learning, and how to uncover and comprehend the knowledge they discover. Learning has become more accessible and convenient, and ambitions have risen as a result. As we all saw during the worldwide epidemic, modern technologies and new educational trends equip us with solutions to any issue. Students can easily establish and maintain connections virtually with one another while continuing their e-education. 
There is an abundance of educational courses available for even early and mid-career workers to learn about and improve their professional abilities. There are many online platforms that provide a wide range of extremely relevant professional courses that anybody may enroll in and complete at their leisure from the comfort of their own homes. As they say, there's no such thing as too much knowledge, so what better way to study than to keep up with the trends and stay ahead of the competition with the aid of such e-learning platforms. 
These are the latest education trends in 2022 that will transform the industry. To know more about the latest education updates, you must follow the blog Education Know How. It is a good blog to know about the new trends in education.