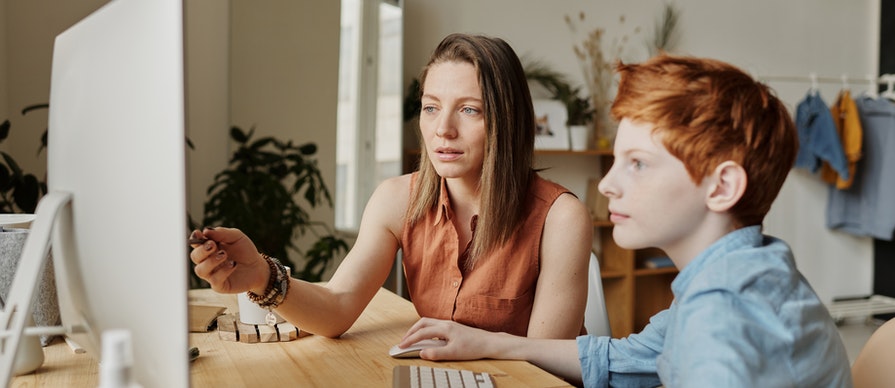 Ever since the lockdown has announced it has affected everyone. Many developed nations are helpless and vulnerable to fighting the novel coronavirus. All the offices, schools and shops are closed. Thanks to the Work From Home culture which has saved the jobs of many people. However, it was yet not so easy to manage everything from home. Many of them had kids at home as schools were also shut.
Parents had to do house chores, grocery shopping, manage work timing, and take care of their kids. Initially, it was very tiring for the parents. However, education institutes decided to provide online courses in India. It was a big relief for the parents who were not able to manage time to help their kids in their studies.
Here is how online courses help overworked parents during this lockdown:
Solved their timing issues: During the lockdown, parents are busier than earlier. It is difficult for them to spare some time for their kids and help them. In these circumstances, online courses are very helpful to keep their kids busy. The kids are not just busy but learning new things which will be helpful for their future. Parents just need to provide a setup that includes a smartphone or a laptop and an internet connection to their kids.
Keeping the kids disciplined: When the lockdown started, it was looking like the summer vacations for the kids. They had nothing to do which made them more curious about everything. Parents were stressing over the situation and wondering how they will keep their kids busy and productive every day. Online courses came as a solution for them. Kids had a routine to follow again. They have to attend the online class, do their homework, and prepare for the next day.
No time boundaries: Some online courses are not time-bound. Students can log in anytime and start the class. This is a big relief for parents who have limited resources. They can complete their work timings and after that their kids can continue learning. It is amazing also because students will not have to miss the class when they are not feeling well. They can join back when they feel okay and start from where they left.
Good for people who are running out of funds: Many institutes are providing online courses free of cost. So, the parents who are not able to work during the lockdown or not getting salaries can also manage the classes for their kids. This is the best support for the parents and the students as well. In these difficult times, free online classes are a boon for the parents.
Preparing students to crack entrance tests: Online classes have arrived when the most higher secondary students are worried about their engineering, medical, or business studies entrance tests. Parents were also nervous about their children's career. Thanks to the online courses which are not only preparing the students for the entrance but also providing mock tests to improve them.
Many known educational institutes are providing online courses. Parents should know about these courses, and they should encourage their kids to join such classes. It will make them more productive and disciplined. Parents will also be able to focus on their work without worrying about their kids' education during the lockdown.