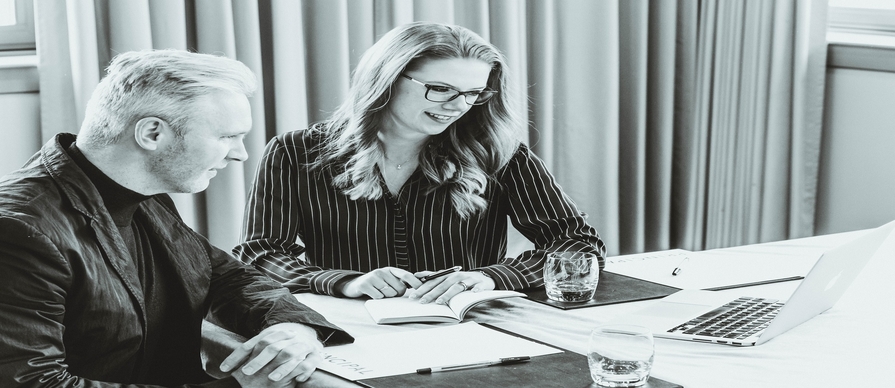 To make any event a great success, proper planning & attention to the details is a must. For the best event, it needs to be organized in such a manner to run it hassle-free. If you are unsure that your planning might not work to make the event successful, then it is always suggested to find an event management company. Depending on the event you want to organize whether it is for personal or corporate reasons. Event management companies will leave no stone unturned to make it successful. Especially, corporate events could make a big difference to onboard a new client through efficient planning. For planning an event, hiring an event management company is a wise decision of investing money to grow your business leaps & bounds. Similarly, for personal events, hiring a company will relieve your stress so you can enjoy it to the fullest & not make you tired.
Running an event is a complex and costly exercise so the preparation and management of every detail count.
Here are our top 6 key reasons to use a professional event management company:
 Best ROI for Time & Money: The primary reason to hire an event management company is due to the fact that they have the expertise to plan and execute any event with minimal time & money. There are some unknown secrets which they are aware of to make the best out of it. Such professional service providers have contacts to provide the required items at the right time. Some of these items comprise of decorations, tasty food dishes & extra-ordinary goods that need to be utilized in an event. Bulk buying of these items may save your money.
Experience & Knowledge: When you hire any event management company you also hire their knowledge, experience, and specialty to provide perfection. With their rich experience in managing the plethora of events so they can easily tackle any emergencies without much hassle. Such companies have manpower qualified in event management courses so they can even suggest the best location for your event. Event planners have required knowledge and professional training to make your event the best one.
Make You Stress-Free: It is observed every event organizer is in stress when the day is near. The main reason for hiring a professional Event Management Company is because they make you stress-free. These companies take the burden of managing an entire event and set you free from all the worries so you can enjoy it to the fullest. This is quite essential when any corporate event is organized as you might able to chit-chat with your guests & may open up some new business avenues.
Suggesting Creative Ideas: The task of event planners is to give you exciting ideas to plan your event which is proven. Event companies have creative thoughts tailored according to your needs & can be customized to best fit your event. Event managers are qualified through event management courses in India to give you the wow factor to charm your event. It won't break your budget but will definitely be loved by your guest which is the aim of your event to make it a success.
Unprecedented Technical Assistance: Any event is not fruitful when attendees are not a part of it. So if and when required they provide technical assistance by setting up a website so everyone can register & book their seats. On the contrary, the essential tools are also required, which are Audio Visuals, Huge Display Screens, Projectors, Mic & so on. By making appropriate arrangements in the event will be memorable by your attendees for years to come.
Manage Risks Efficiently: There is a darker side of events as well, which comprises of power failure, medical emergencies, or even fire extinguishers. With an experienced staff & up-to-the-mark planning, they are well-prepared in advance to take quick actions to let any attendees hinder during the event. This is only possible by an event management company where they determine all risks & its fruitful strategies to eliminate it to keep any event going on.
It can be concluded that every event needs effective planning and proper execution to make it a great success. By following the aforementioned reasons to hire an event management company is always a wise decision to let them handle your worries & you enjoy every moment of it that can be cherished for years to come. So think twice before any event is planned.