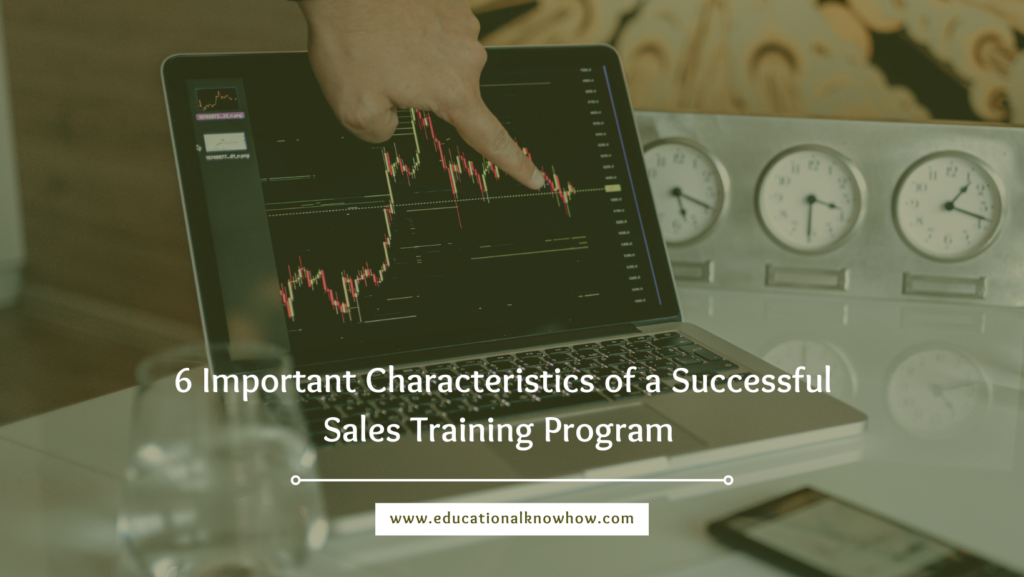 A corporate sales training program helps a person to gain skills in real-time. Manifold institutes conduct corporate sales training programs and you can easily choose the right one. It gives you the confidence knowing that you can apply for better jobs. It's time to explore a better career and one can learn how a sales training program brings in positive aspects.
6 Important Characteristics of a Successful Sales Training Program
Here are mentioned 6 important characteristics of successful Corporate Sales Training Programs:
It helps you to identify sales challenges and thus the employees come up with a better performance. Sometimes, a team finds it difficult to start and manage client relationships. A successful sales training program helps the team members to overcome such challenges.
The top training institutes carry out real-time research helping the sales team to learn innovative approaches. It helps in enhancing the overall sale and you can comprehend how the sales training program helps you to get more conversions. 
The training program also focuses on the sales content and it plays an important role in promoting your sale. Good sales training help in promoting your brand and more people would come to know about the services and products you offer. 
A successful sales training program engages skilled sales managers who keep training the team member. A manager would motivate the whole team and thus the team members would come up with their best performance. Thus, the overall sale would go higher and it even motivates the sales team to function in the same way. 
The sales training is intended to improve the skills of sales professionals. It improves the concept of the professionals and they can now handle clients in the right way. The program includes group discussions, debates, exercises, team activities, etc. that help the professional to get more sales. 
A sales training program also helps the professional to get a clear idea of the market trends. It helps in coming up with new strategies and thus it becomes easy to improve the sale in real-time. Sales representatives now can specify why their company is different from others. They can thus convince clients and they would be motivated to buy the products the company offers.
So, you can get the 6 important traits of a successful sales training program. Simply, you need to join the right program and it helps you to become a skilled sales professional.
Find a Good Organization
Once you have decided to join a sales training program you need to find an organization conducting sales training programs. Manifold organizations offer corporate sales training in India and you can now explore a better career. It's good to consult with a career expert who gives you the right suggestions and according you can make the final approach. 
Once you join the program you would come to know about new facts that help you to manage sales. You would come to know how to build a good relationship with clients and it gives you the confidence to go ahead. 
Resource Box: B-More Consulting is the place to conduct an effective sales training program and you would feel confident.